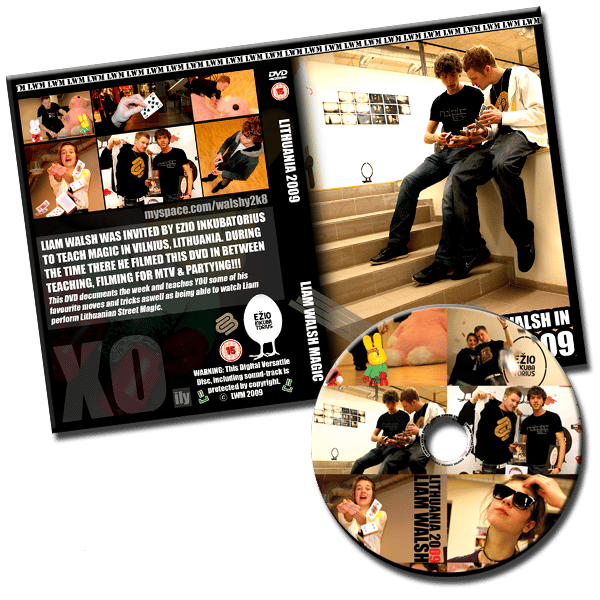 Magic Workshops: Lithuania (DVD)
£

19.95
---
---
Magician, Liam Walsh was invited by Ezio Inkubatorius to host magic workshops in Vilnius, Lithuania.
This DVD documents the activities in Lithuania and teaches you some of Liam's favourite flourishes and card tricks, including live street magic performances in icy cold Lithuania.
"Liam's trip to Lithuania shows how he is a great teacher as well as magician. In a matter of days he has nurtured a small group of young people into an army of potential magicians of the future. The journey is fascinating to watch!"
Project powered by MTV.