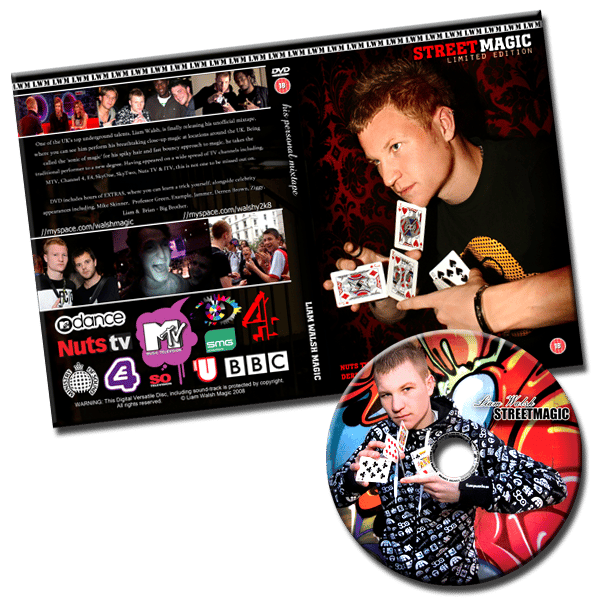 Street Magic: Underground Mix Tape (DVD)
£

19.95
---
---
Here you can witness Liam perform his close-up magic at high profile events around the UK in a raw uncut urban style. Being called the 'sonic of magic' for his spiky hair and fast paced bouncy approach to magic, he's now taking the traditional performer to a new degree.
'Liam has been entertaining people with his unique style and charisma since the age of 13. In this dvd we see some of his earlier work - street magic at its finest. His magic has been astounding people for years - this dvd is a must for anyone who wants to see where it all began.'
DVD packed with extras!